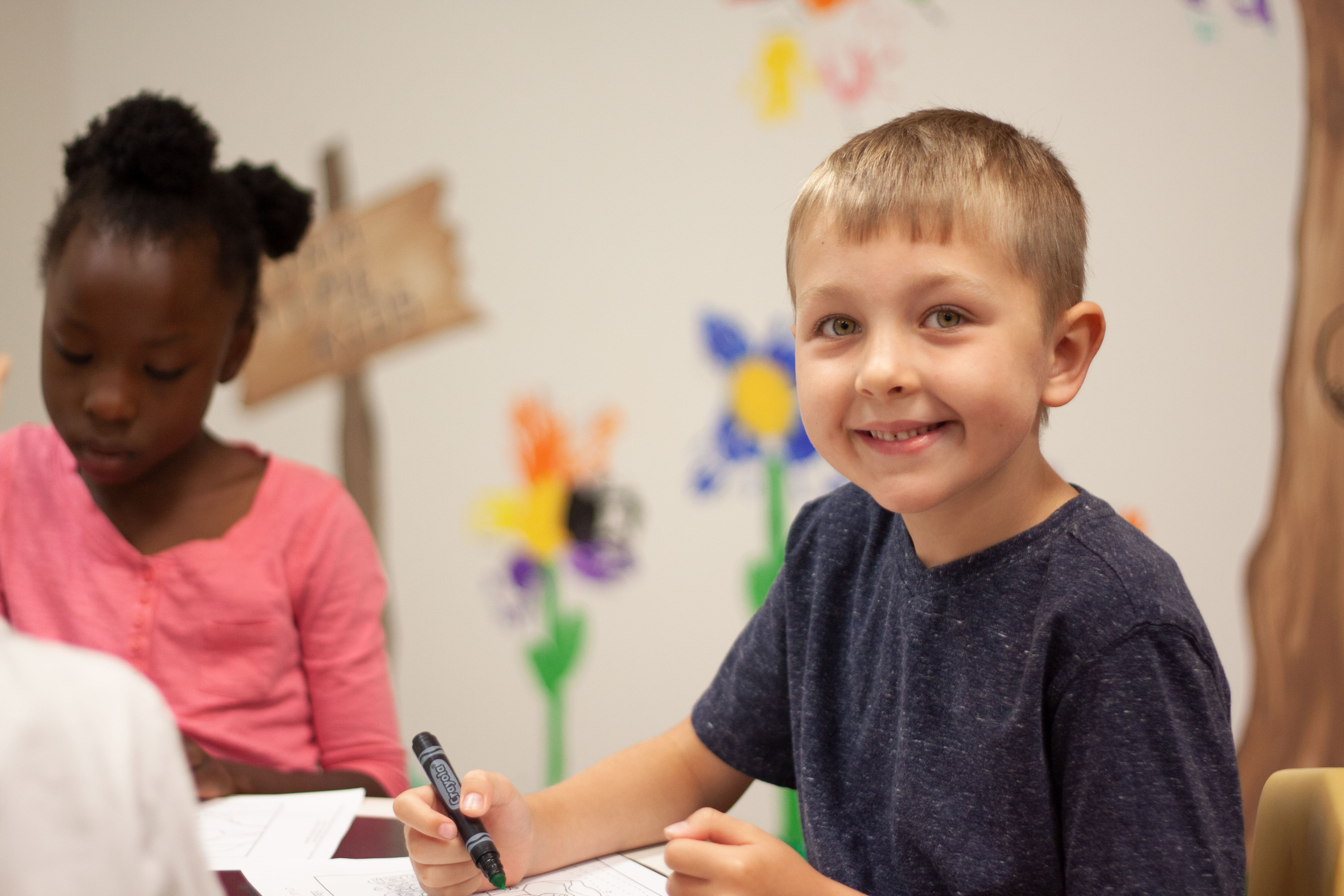 For children Kindergarten through 8th grade, the conclusion of the Sunday service is just the half way point of their morning. Our thriving Sunday School program offers worship time followed by class time. The goal of this program is to foster the education of our youth in their growing relationship with Christ. By instilling God's word at a young age, the hope is that these children leave the program with confidence in their faith. .
If you are new to Lakeside and need assistance finding the appropriate room for your child's class, please see the Welcome Center by the front door on the upper level.
While the older youth and adults stay through the service on Sunday mornings, our littler members aged three through the completion of Kindergarten leave before the sermon to join a teacher in the JAM Time room in the basement. Children hear a bible story, learn a verse from scripture, participate in games/activities and do a craft related to their story. This is often the first experience a child will have with Jesus and the church and it serves as a foundational building block to their faith.
Each week, two adults and two student helpers lead the children in their activities. Adult volunteers have gone through a background check at church and Lakeside ensures the safety of our children through proper supervision and dismissal to the appropriate parent.
 Every summer, Lakeside offers a Vacation Bible School program to any child entering 1st through 6th grade.
A dynamic, fun, sometimes wacky and wild experience, VBS is designed to share the love of Jesus with age-appropriate games, skits, songs, lessons and fun. Every child is welcome – accommodations can be made for children with food allergies or special needs. Simply call the church office to reach the VBS coordinator. 
Looking forward to having VBS in the summer of 2022!